Main Content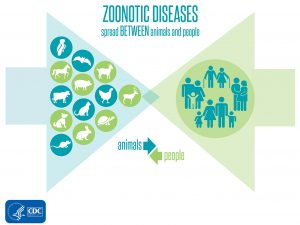 Thank you to all who participated in the first all-virtual Junior Breeder Symposium on Saturday, March 27, 2021.
If you missed the event, or want to try the Zoonosis Prevention game again, it is live now!  The Kahoot quiz game can be played individually by clicking here. You may also go to kahoot.it and use Game PIN: 01733729.
It is available through the above link until June 13.  After that, contact Laura Eppinger at eppinger@njaes.rutgers.edu to request a new link.
"Diseases Humans and Animals Share," the CDC lesson about zoonosis prevention for youth, was originally designed to be led in-person but can be taught virtually with this Kahoot game.  Enjoy!
By Laura Eppinger, Salem County 4-H Agent, Rutgers Cooperative Extension