Main Content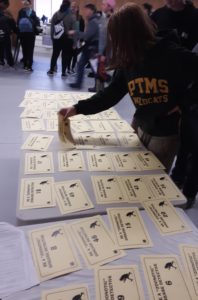 The understanding of zoonotic diseases, those that can transfer between animals and people, is one important topic within Animal Science. Still, it can be challenging to instruct youth in ways to prevent the spread of such illnesses; lessons are in-depth, vocabulary is challenging, and as educators we may worry that the material is dry.
Michigan State University Extension offers a lesson plan and teaching resource about zoonotic diseases, including games to help youth learn new vocabulary words. By printing vocabulary words and definitions on separate note cards, youth must work as a group to think through the terms and try to match a term to its definition. This can also be used as a game of Memory for terms and definitions.
This lesson and game can take between 20-45 minutes, meaning it can be utilized in a traditional club setting, at a skill-a-thon, or in a short-term program or day camp. It can also be paired with this free poster from the CDC – illustrating that one way youth can help prevent transmitting illness after handling an animal is to wash their hands. Additional info from the CDC about zoonotic diseases is available for those wanting to learn more.
The best part? The lesson plan and poster are available for FREE! To make the matching game cards, cardstock and double-sided printing are required. No other major teaching supplies are needed.
By Laura Eppinger, Salem County 4-H Agent, Rutgers Cooperative Extension