Main Content
This past July, 4-H Program Associates Amelia Valente and Brittany Rigg held a S.T.E.P (Short Term Exploratory Program) called Career Detectives. The mission of this program was to expose youth to zoo careers they might be interested in pursuing. Participants virtually connected with several professionals in the field, including Zoo Keepers, Behavioral Specialists, Water Quality Technicians, Diet Specialists, and Herpetologists. These discussions provided members an understanding of the types of careers available and the types of undergraduate degrees to pursue. The members thoroughly enjoyed the experience and the professionals appreciated sharing their knowledge!
The capstone requirement for this program was to create a one-page info sheet about a career of interest. Below are five examples. Check it out – maybe you will discover your future career too! Learn more about careers by looking into the Association for Zoos and Aquariums.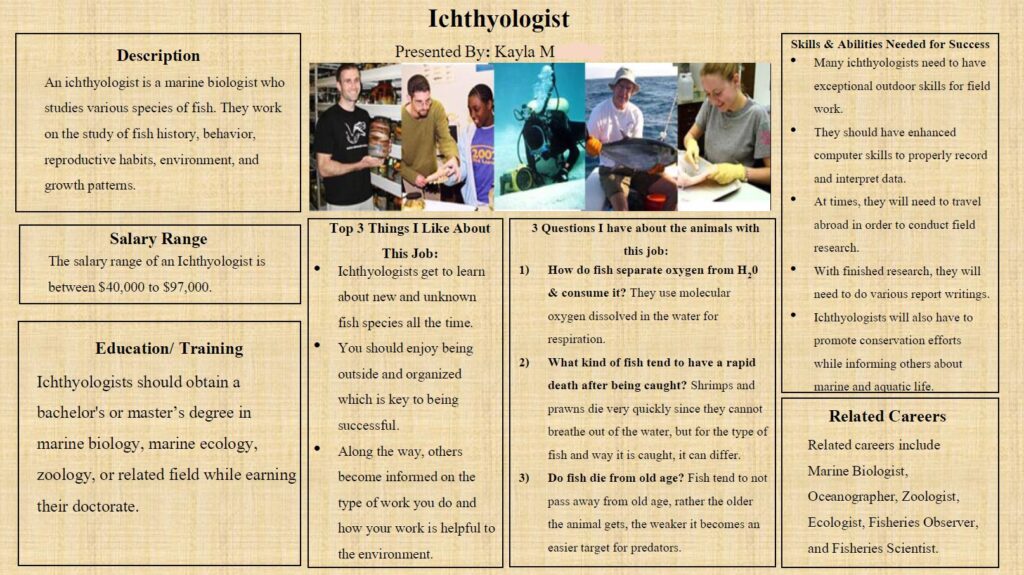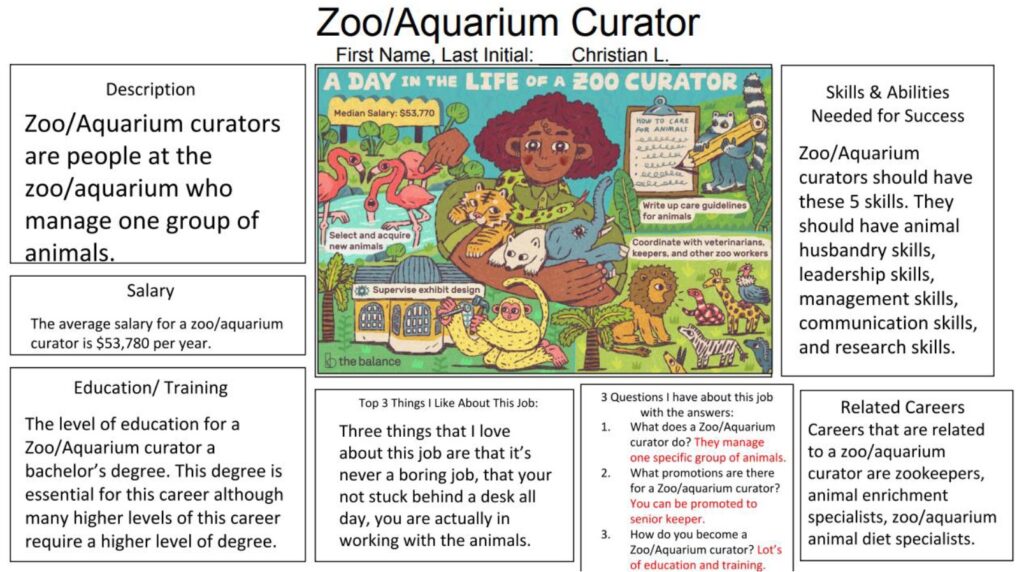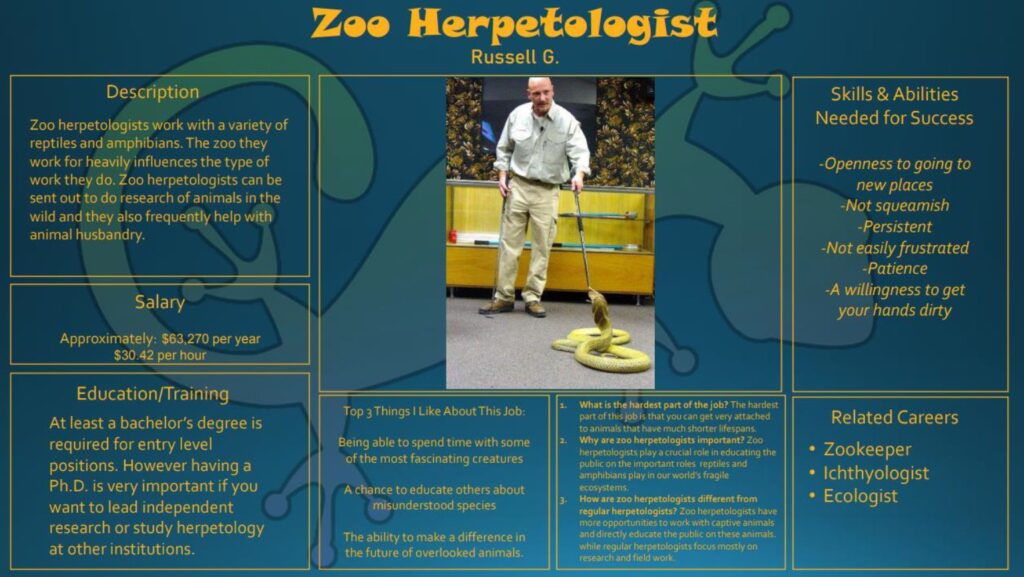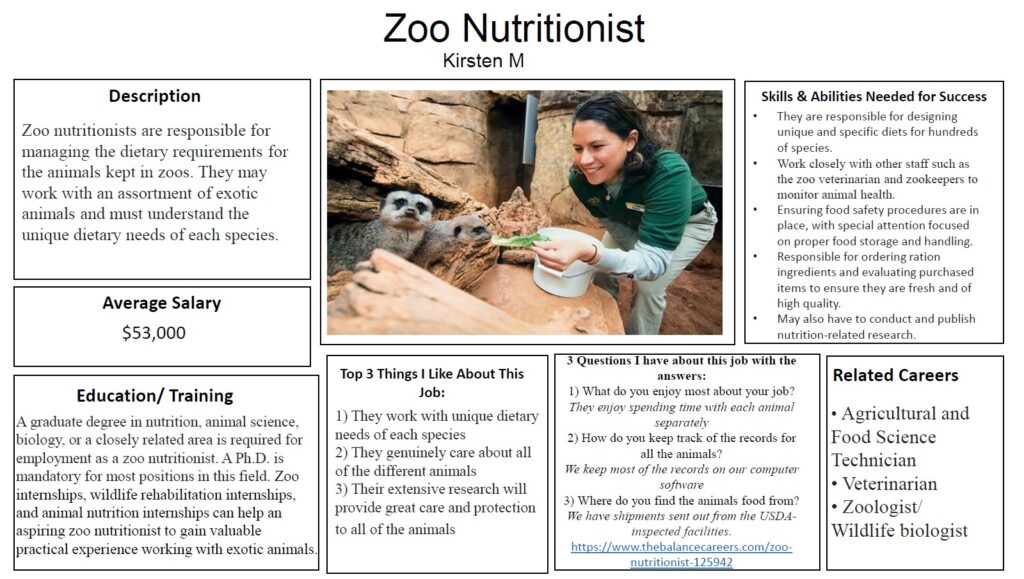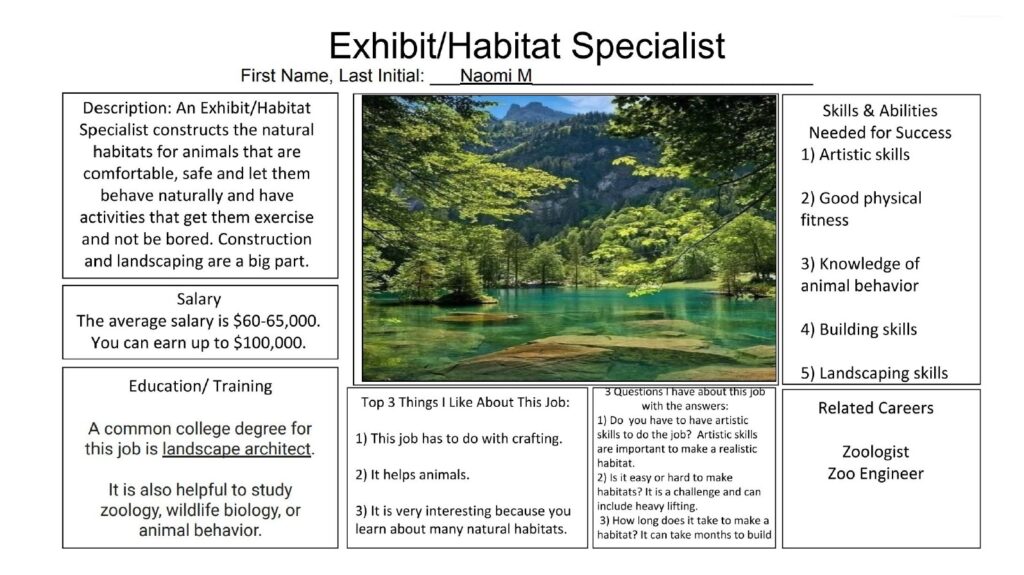 A very special thank you to all of the members who participated: Paul C., Brayden C., Rose F., Claire F., Russel G., Christian L., Scout L., Kayla M., Kristen M., Naomi M., Isabela S., Cat S., Julianne S., Liam W.  Stay tuned to Rutgers 4-H from Home for more programs like this!
By Amelia Valente, Ocean County 4-H Program Associate, Rutgers Cooperative Extension.