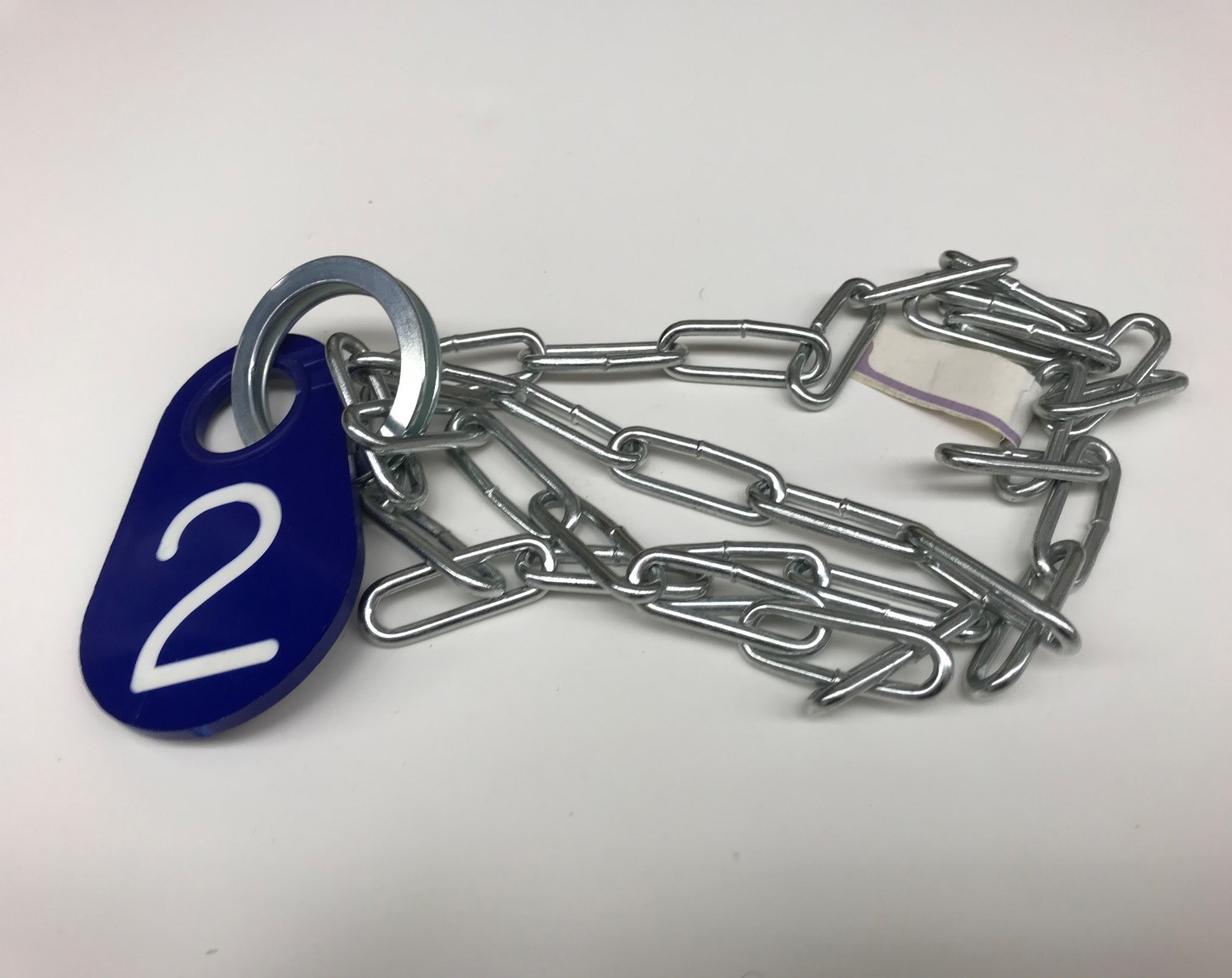 Picture of a neck chain often used in a dairy barn to identify a particular cow. Photo Courtesy of Dr. Michael Westendorf, Extension Specialist and Professor of Animal Science, Rutgers University
Animal Identification

Do you know why it is important to identify your animals? Do you know how to properly identify animals?

It is now Hurricane season, but even in winter, storms may take down trees and cause damage to barns allowing livestock to walk through downed fences, or electric fence that is no longer "hot". If a barn or chicken coop were to become damaged in a storm, it is possible that scared animals run quite far from their own home and your facilities. How would you identify your chickens and hogs from others that may have also escaped? If there was another outbreak of diseases like Foot and Mouth or Avian Influenza, how would we keep track of where animals have been, where they were born and sold?

The answer to all of this is through proper identification of all animals on your farm. There is a recent web page developed by Rutgers University School of Environmental Sciences Animal Science Professor, Dr Mike Westendorf. The web page includes a power point educational video that describes the importance of animal identification and the common forms of identification used on farms in this area and around the country. Once the video is viewed, there is a matching bingo game which can be used for a club meeting or skillathon station. I suggest you check it out!

The link is: https://animalsciences.rutgers.edu/4H
Written by Carol K. Ward, County 4-H Agent, Rutgers Cooperative Extension.