Main Content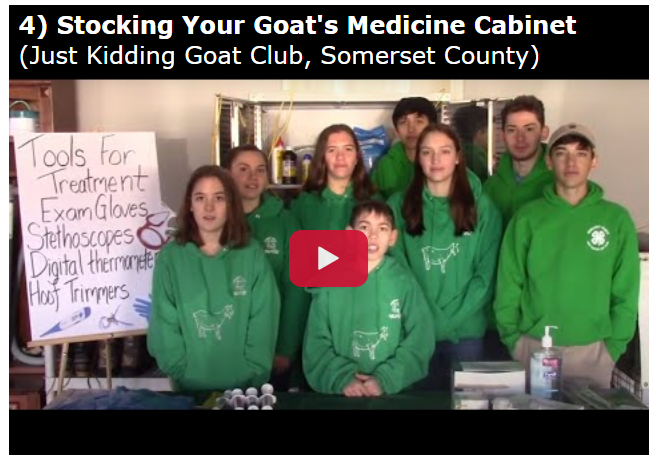 Welcome to the New Jersey 4-H Animal Science Film Festival! Unfortunately, you will have to provide your own popcorn this year, since we weren't able to gather at the Round House of the Rutgers Cook Campus Farm as we have done in the past.
However, you have ten great videos to view, and you still get to vote for your favorite. Actually, by doing it this way, a lot more people get to vote. Please share with family and friends and let them know that voting ends May 31.
Congratulations to the 73 4-H members from ten counties who participated this year! You'll see videos about chickens, dogs, goats, rabbits, and sheep. Our judges scored them using five criteria—educational value, creativity, clarity, pacing, and technical quality. While it was difficult to separate them, their top four lead the list and the others are included in alphabetical order by title.
The clubs of the top four videos and the audience's favorite will receive gift cards to support their 4-H activities. Don't forget to vote for your favorite. Enjoy the videos!