Main Content
Dr. Sara Ruane, Rutgers Herpetologist and Evolutionary Biologist, shares her awesome 2019 travels with us.
Louisiana
In April, I went to Louisiana to collect genetic samples from snakes with my former PhD advisor, Frank, a curator at the American Museum of Natural History, and his postdoc, Skip. This collecting was for some projects that we are working on together and to generally add genetic samples to available collections. We also got to visit the Louisiana State University Museum of Natural Science, where I used to work as a postdoc, hence we visited old friends too. This was a very good time of year for finding snakes – below are some of the best snakes of the trip!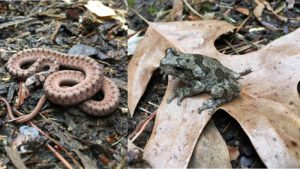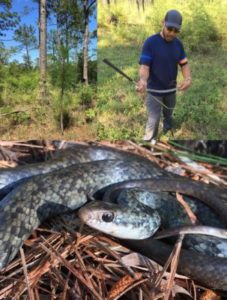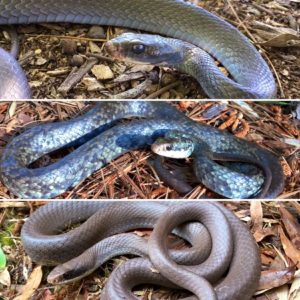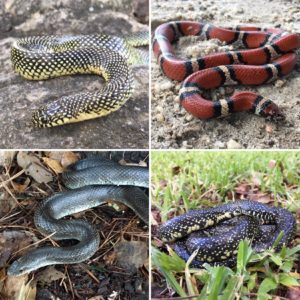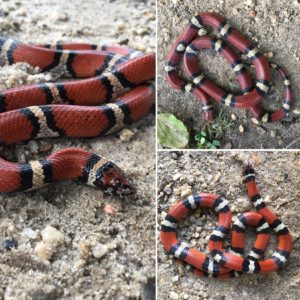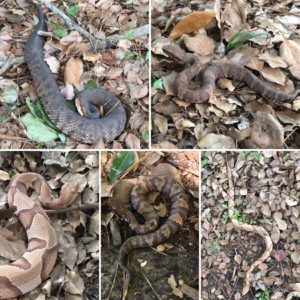 Baja California Sur, Mexico
My next journey was in June, when I, along with Dr. Jessica Ware, took a class of students from Rutgers to the Islands and Seas field station for a week, to learn about the insects and reptiles of Baja California Sur, Mexico. Students traveled with us as part of their class and were graded primarily on the field notebooks they kept during the week. We made a video about our trip (and it of course includes some of the herps we saw).
London
After returning from Baja, I was off to London to give a talk about snake evolution to the Linnean Society. The Linnean Society of London is the world's oldest active biological society. The Society was founded in 1788 by Sir James Edward Smith (1759–1828), also its first president. The Society takes its name from the Swedish naturalist Carl Linnaeus (1707–1778) whose botanical, zoological and library collections have been in its keeping since 1829. These unique collections are of continuing fundamental importance as a primary reference for taxonomy. They are enhanced by the Society's own rich library which provides key resources for research.
My talk explained how and why we sometimes get different results with respect to how snakes are related when using morphology vs molecular data. I also got to check out the Natural History Museum in London, as I am friends with a couple people who work there. Below are pics from the trip, including behind-the-scenes herpetology collections at the museum as well as some at the Linnean Society.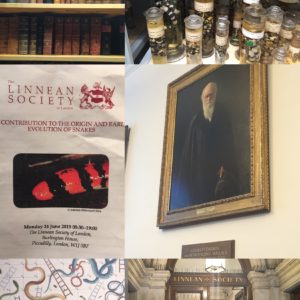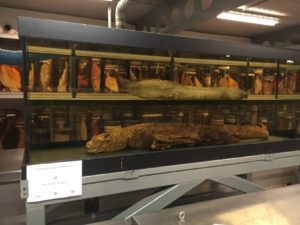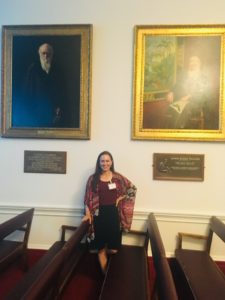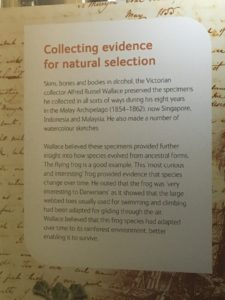 After returning from London, I had a break until the end of July. In the interim, I didn't let something like being on my way to a wedding keep me from getting DNA samples from a roadkilled ratsnake.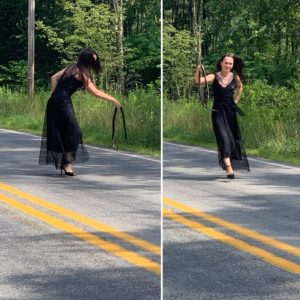 Snowbird, Utah
At the end of July, I went to the annual meeting of Ichthyologists and Herpetologists, this year in Snowbird, Utah! These are herp society meetings anyone can join and attend the meetings of…ASIH, SSAR, and HL).  I didn't see any live herps, but did get to see amazing scenery, give a presentation on my work, and hang out with awesome friends and colleagues. Plus, I learned a lot at the talks I attended.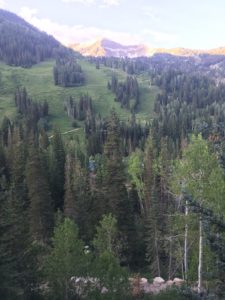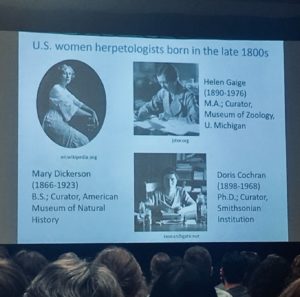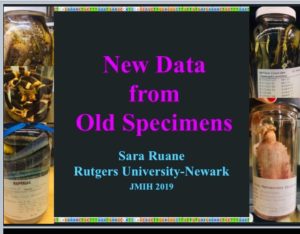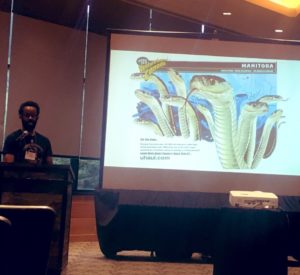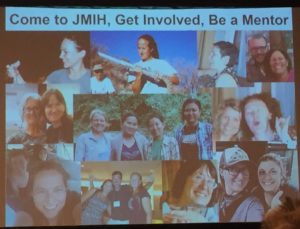 Chicago
Before the semester started in September, I managed to get one more herp-related trip in. At the end of August, I flew out to Chicago to give a talk at the Chicago Herp Society and also checked out the Field Museum of Natural History's collection, taking some homalopsid snake photos for Justin, my graduate student.
This is the first time I've given a talk where some live animals got to listen to it as well!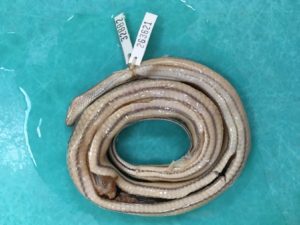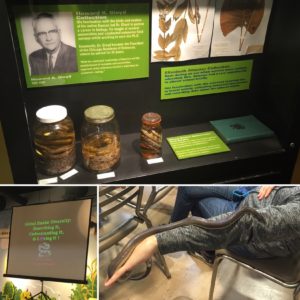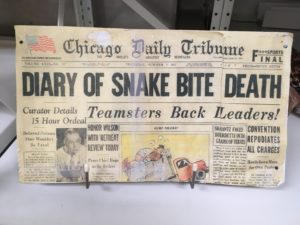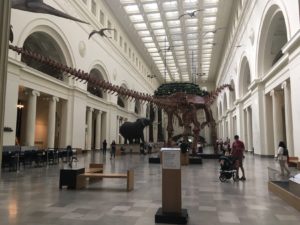 By Sara Ruane, PhD, Assistant Professor, Department of Biological Sciences, Rutgers University-Newark and Lisa Rothenburger, Somerset County 4-H Agent, Rutgers Cooperative Extension