Main Content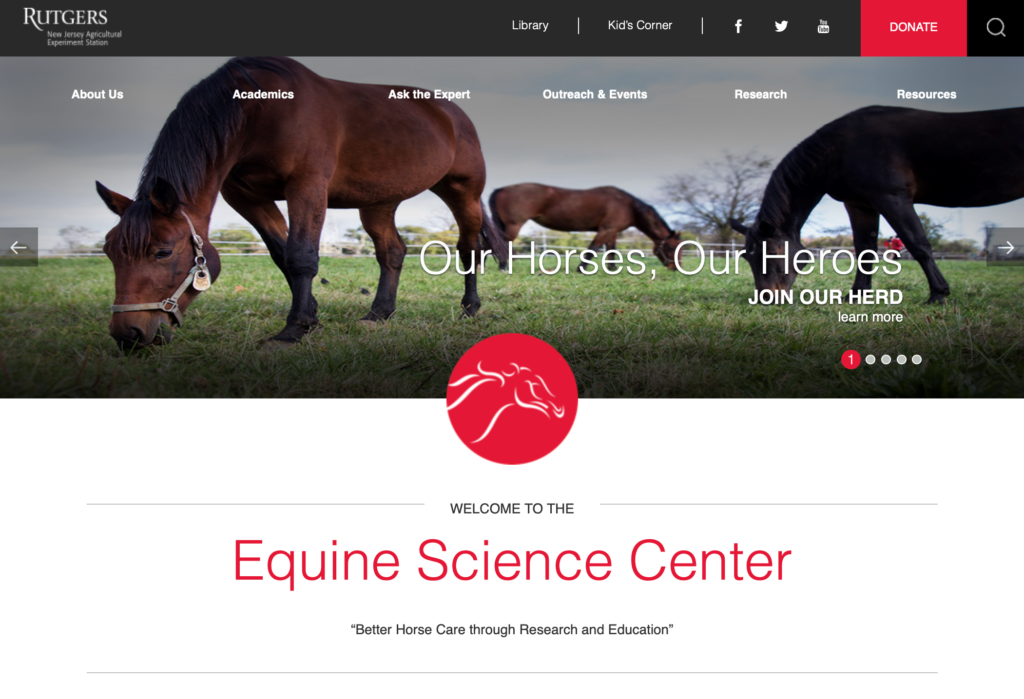 The Equine Science Center at Rutgers is a resource for youth and adults who want accurate information about horses, their care, and their impact on the environment. Lord Nelson is the Equine Science Center's mascot and helps connect youth to the educational topics addressed by the Center.
Lord Nelson is a Quarter Horse gelding that  enjoyed a wonderful career at Rutgers. He was a mounted patrol horse at the University for 22 years. For many years he carried the Scarlet Knight during home football games, and after retirement became the mascot for the Equine Science Center's "Equine Science 4 Kids" program and the University's first "Equine Professor"!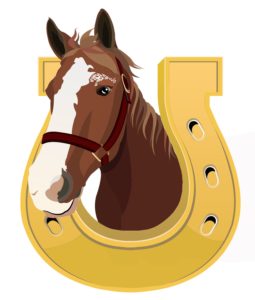 Lord Nelson has an online presence through the "Kids Corner" which includes his blog, a game portal, as well as links to New Jersey's 4-H Horse Program. This can all be found on the Center's website. His most recent blog series is about equine related careers and asks the question "what do you want to do when you grow up," an interesting and often difficult question to answer for most students planning out their high school and college courses. In the most recent blog, a Penn State professor, Dr. Smarsh (a Rutgers graduate!), answers Lord Nelson's questions.
If you have not visited Lord Nelson's blog or the Equine Science Center's website, just go to esc.rutgers.edu to check them out! All past blogs are available, and cover a wide variety of topics.
There is also an "Ask the Expert" section where one of the experts at the Equine Science Center, or one of their friends from other universities, will answer any specific questions you may have about your horse. The website is also the place to find all of the recent Rutgers University fact sheets applicable to the equine industry. All "Fact Sheets" are FREE to download and contain research-based information.
Recent topics on Lord Nelson's blog include Vaccinations, Slobbers (from Clover), and more on Career Exploration. If you visit Lord Nelson on the Equine Science 4 Kids page there are topics presented in a fun game like manner such as Exercise and Physiology, Health and Nutrition, and Horses and the Environment. Check them out today!
By Carol K Ward, County 4-H Agent, Rutgers Cooperative Extension and Dr. Karyn Malinowski, Rutgers Equine Science Center