Main Content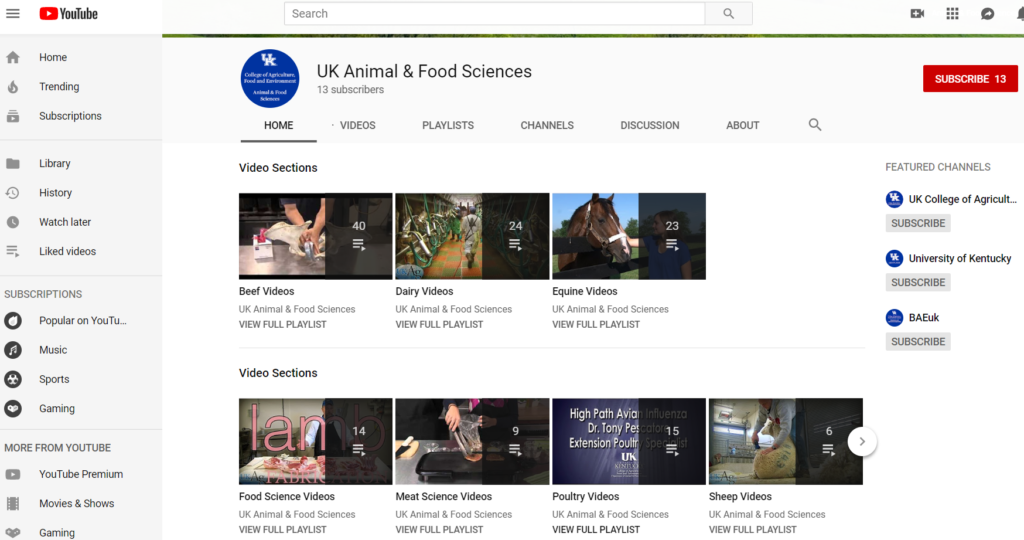 In recent months, the University of Kentucky Department of Animal and Food Sciences has been offering biweekly, 20-minute webinars on very specific topics in animal care and animal science. These livecasts  are an effective educational tool because they are interactive. The hosts issue a call for questions at the end of each session and give answers in real time and incorporate audio and video to make the lessons more engaging. The webinars are recorded and posted for others to watch later. For example, the Poultry Videos are a font of information relevant to 4-Hers, backyard farmers, and beyond. Topics include animal welfare, quality of eggs, and biosecurity. This is a terrific resource for 4-H members and leaders.
Launching and recording an educational webinar could also be a way for a 4-H club to complete a community service project.  If you are considering creating an educational livecast, here are some things to consider:
Ask experts you know (veterinarians, 4-H leaders, alums, etc.) to be a guest host to get different perspectives on a webinar series.
Create a PowerPoint slideshow to guide the program (much like a 4-H Public Presentation).
Test all audio and visual equipment before the livecast!
Thank you to Dr. Jacquie Jacob at the University of Kentucky for sharing these insights and resources. Contact her for more information about the University of Kentucky's animal science webinars.
If you or your club decides to offer a webinar or create other educational content, please let us know about it at 4hblogeditor@njaes.rutgers.edu.
By Laura Eppinger, Salem County 4-H Agent, Rutgers Cooperative Extension