Main Content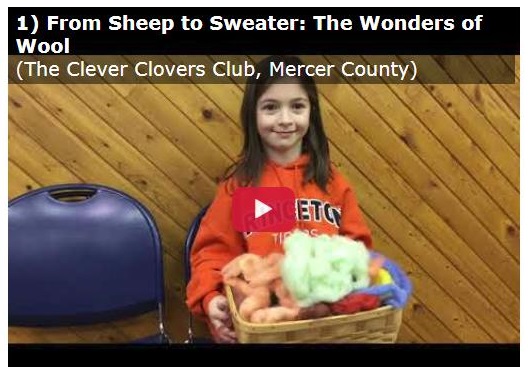 Good news – the 4-H Sheep and Goat Video Contest has been expanded!  It has been renamed the New Jersey 4-H Animal Science Video Contest and will now accept entries about several other animal project areas, in addition to sheep and goats.  Youth may work individually or as a team to create 3-minute educational videos about horses, poultry, rabbits, dairy/beef cattle, swine, sheep, or goats.  The videos will be shared at the film festival during the final session of the Junior Breeder Livestock Symposium at the Rutgers Cook Campus Farm in New Brunswick on Saturday, March 30.
Youth of the top scoring videos will receive gift cards.  Videos will be scored on educational value, creativity, clarity, pacing, and technical quality (sound, lighting, etc.) – 20 points each, 100 total.  Youth are encouraged to have fun and be creative in designing their video entries!
Entries must:
be educational – must educate the audience on some aspect of horses, poultry, rabbits, dairy cattle/beef cattle, swine, sheep, or goats.  To get an idea of what has been done in the past, see the top four videos of each of the past four years.
be 3:30 minutes or less (1 point deduction per second over 3:30).
be uploaded by the end of the day, March 11.
be the original work of 4-H youth in grades 4-13.
include the names of all youth responsible for the creation of the video (credits – names and roles).
To enter your video in the contest, by March 4 email Erika Kaufman, ekaufman@mercercounty.org for a link to use to upload your video, entry form, and media release form(s).  For more information, see our website or contact Chad Ripberger, County 4-H Agent, ripberger@rce.rutgers.edu or 609-989-6830.
By Chad Ripberger, Mercer County 4-H Agent, Rutgers Cooperative Extension