Main Content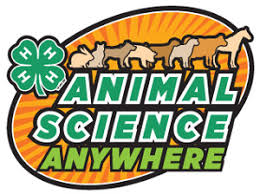 Do you love animals and want to dedicate your life to working with them? You have many career options ahead—probably more than you think!
When young people imagine careers in animal science the first thing that comes to mind is usually a veterinarian. Working as an animal doctor is a great career, but did you know there are many more careers that involve helping animals? Here are a few surprising careers you can pursue with an animal science degree:
Lawyer: Work with cases involving animal abuse, 

spoiled pet food, veterinary malpractice, and other legal concerns.
Sales/Marketing Manager: Find the right audience for animal-related 

products.
Journalist: Broadcast scientific information 

across various platforms to help the general public understand issues and research related to animal science.
4-H Agent: Professionally educate and 

provide leadership to youth interested in learning about animal science topics. (If you're a 4-H'er, ask your Agent about their career path today!)
Equipment Sales Representative: Sell 

animal equipment products to farmers, veterinarians, and zoos. 
Beekeeper: Protect, care 

for, manage and maintain colonies of honeybees while you keep them 

productive.
Wildlife Rehabilitator: Treat injured animals until they 

are well enough to be released back into their natural habitats.
To find a more comprehensive list about careers working with animals visit Rutgers University Career Services.  If you decide to major in Animal Sciences at Rutgers, you will choose your area of focus based on your career goals.  There are five options – 1) preveterinary medicine and research, 2) companion animal science, 3) equine science, 4) laboratory animal science, and 5) production animal science.
Stay tuned to the Rutgers 4-H Animal Science Resource Blog where we post monthly career profiles introducing people and their stories about their path to a career in animal science.
Guest writers: Jaslie Garcia and Zaniyah Nichol, Essex County 4-H members